Orange County Medical Malpractice Lawyer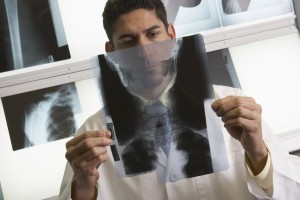 If you are injured in Orange County in any medical malpractice incident, it's imperative to contact an experienced Orange County medical malpractice attorney immediately. Attorney Chris Purcell stands up to the insurance companies and their lawyers on behalf of injury victims. At Purcell Law, with offices in Irvine and Santa Ana, Orange County medical malpractice attorney, Chris Purcell represents those injured in malpractice incidents involving doctors, dentists, psychiatrists, chiropractors, nurses, and other health care providers. Whether you're injured in a clinic, doctor's office, hospital, nursing home, or a rehab facility in Orange County, Chris will fight aggressively on your behalf, and if an out-of-court agreement cannot be reached, he will take the responsible parties to trial and explain your case to a judge and jury.
MALPRACTICE DEFINED
When a healthcare provider fails to adhere to established medical standards, and when that failure leads to a personal injury or wrongful death, it's medical malpractice. While a simple accident usually is not malpractice, a death or personal injury caused by failing to provide adequate care or by failing to diagnose a detectable illness probably is. It's also important to distinguish between "informed consent" and malpractice. Informing you that there is risk during a surgical procedure does not exempt a physician from the obligation to perform the procedure with medically proper caution and care.
STANDING FOR YOU
If you've been injured in a malpractice incident in Orange County, let, Orange County medical malpractice lawyer, Chris Purcell help. He is committed to helping you get your life back on track after malpractice. Chris represents clients throughout Orange County including Irvine, Santa Ana, Costa Mesa, Anaheim, and San Juan Capistrano. Claims are handled on a contingency fee basis, so you pay no fees unless and until Purcell Law recovers compensation for you. To arrange a free consultation with an experienced Orange County medical malpractice lawyer, call 714-884-3006 or contact Chris by email today.